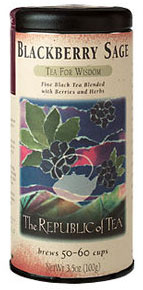 Last fall, I decided to challenge the design team to create projects based on the containers from my favorite tea, Republic of Tea Blackberry Sage. By the end of the summer, I'd made so many pitchers of blackberry sage iced tea that I'd amassed quite the collection of them, so I packaged them up in pairs, and shipped them off to the brave design team members with the collage sheets of their choice.
For the next few days, I'm going to revisit those projects, while we get the finishing touches on our 31 days of Halloween projects.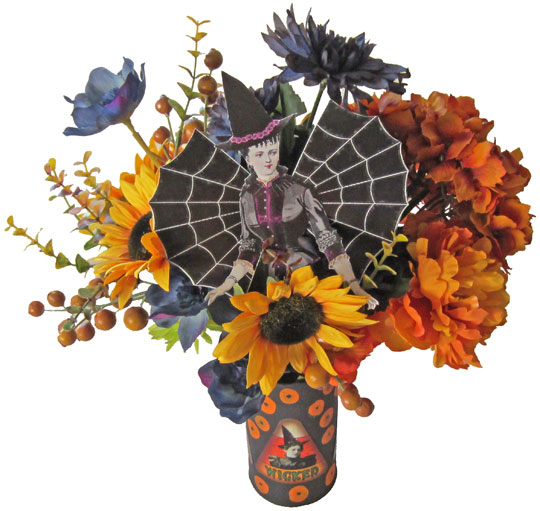 First up is a Halloween centerpiece by Corinne Stubson. She used images from the Charmed tag sheet to decorate the tin, and made a pick to insert into the arrangement from Wicked Doll Bodies.