Thanks for your interest. The response to this call has already exceeded the amount of space I have to fill. If you signed up previously to submit work, please refer to the emails you were sent.

Ten Two Studios is now accepting artwork submissions for an upcoming book by Lisa Vollrath.
Original gluebook pages, created using magazine and found paper ephemera collage will be considered for inclusion in this full-color book.
Deadline: July 1st, 2019.
All artwork and support materials must be received by this date in order to be considered.
For more details, please visit http://tentwostudios.com/call-for-art/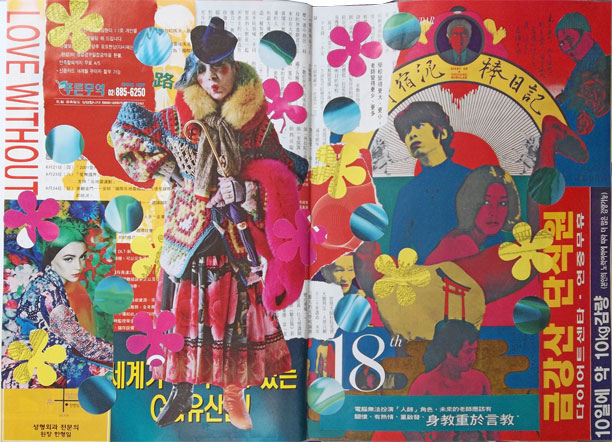 What I'm Looking For
Original gluebook pages, created using magazine images, junk mail, and other found paper ephemera.
New work that has not been published elsewhere.
What I'm NOT Looking For
Artwork that uses commercially produced items like collage sheets, scrapbook papers, stickers or rubber stamps.
Pages with painted backgrounds, or backgrounds that are a collage of painted papers.
Work created using computer generated images or text that is made for or printed for the gluebook page, rather than found in a printed source.
Anything vintage.
Work that includes obscenity or nudity.
Work that has been published previously.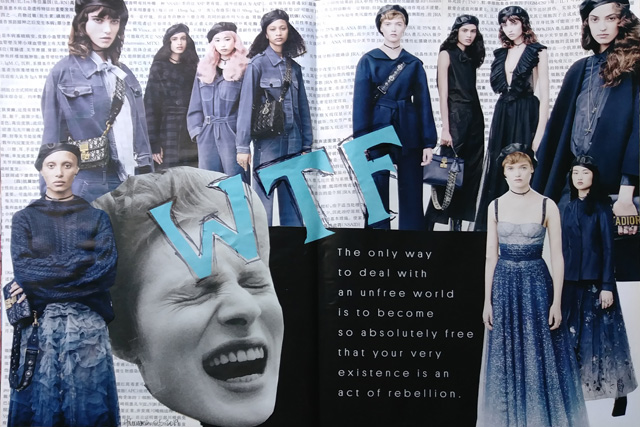 What's in it For You?
As an artist, I understand that you must weigh the time and cost of submitting work against the return on that investment. If your pages appear in this book:
Your work will be credited to you.
You'll receive a digital copy of the book when it's published.
Your name will appear in the description portion of the book's listing on Amazon.com, and will be searchable there.
There will be a Kickstarter campaign to raise the funds to produce this book. When your work arrives, I'll announce your participation to the project's backers.
Your name will appear when I promote the book to my readers, and, if possible, I'll pass along a link to somewhere they can find more of your work.
You will be paid $5. per full published book page (not per gluebook page) for work included. Please know that this amount in no way represents my thoughts about the value of your work. It does represent my desire to pay you something other than the over-used "experience and exposure" most publishers offer. If the Kickstarter campaign exceeds its funding goal, the first place the extra funds will go is to raise this payment.
---
If you'd like to peek inside some of the previous books and zines I've published, you'll find them listed on my Amazon author page.