New today: a set of hand drawn paper dolls and two add-on sheets. Betty works the same way the Sirens set did: you purchase the basic doll set, which contains six doll bases and some basic accessories, and then choose the add-on sheets you like for even more doll options.
Here are dolls put together from the Betty Basics set, which comes with dolls with black and blonde hair, plus some black and white accessories that will mix well with all the other add-on sheets: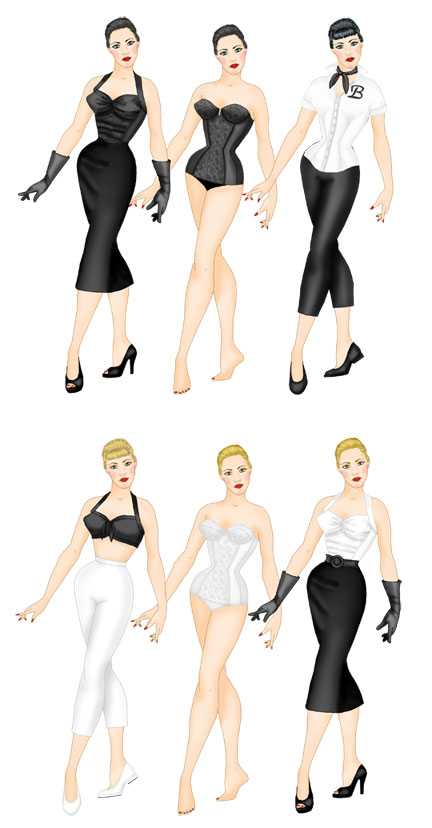 Each sheet comes with extra heads, so you can change Betty's hairstyle to match her outfit. Here are some dolls made using the Betty Pink Poodle Add-Ons sheet, which rocks a sort of 1950s vibe: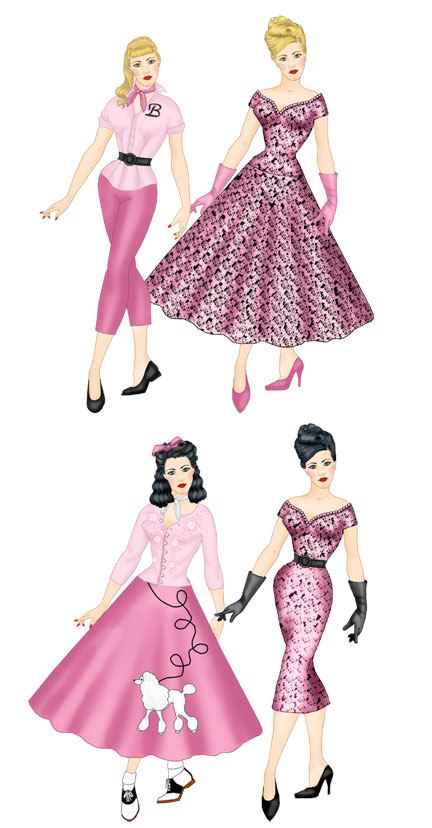 And since it's summertime, I also put together a Betty Beach Party Add-Ons sheet, with sort of a retro pin-up look: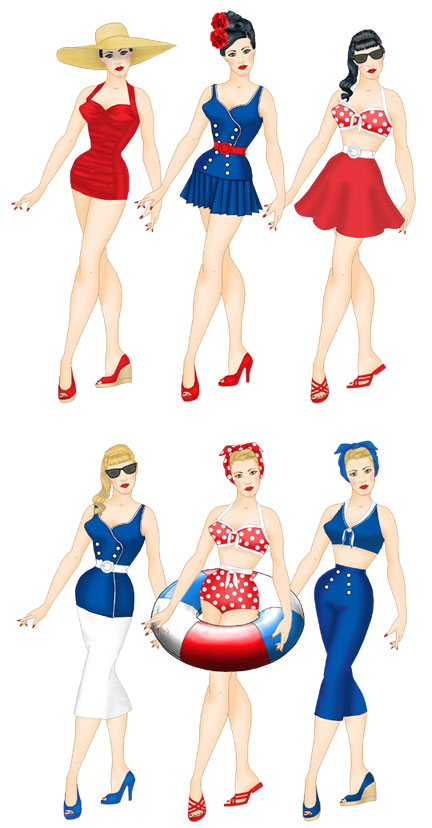 You'll find Betty here!