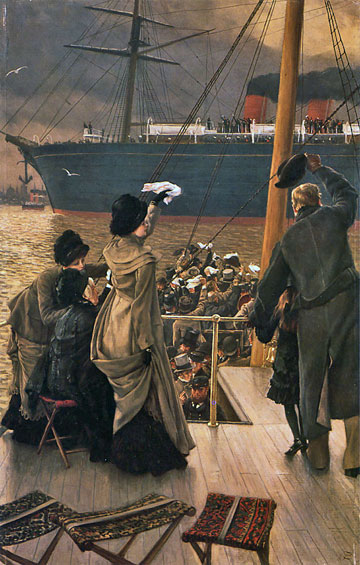 After seven long years, I've decided to pull the plug on The Monthly Muse. The final issue will go out in January 2013, since I've already taken subscription renewals through then. No new subscriptions will be available between now and then, but current subscribers will have the option to renew through the final issue.
When I started publishing this 'zine in August 2005, digital publications were a new thing. I knew of one other person doing it as a monthly subscription thing, and that 'zine failed within a year. The fact that I've kept this one going, all by my little lonesome, for seven years, and kept it profitable, is sort of a point of pride. I also have a little sentimental attachment to this 'zine, since it's the very first thing that was produced by Ten Two Studios.
Things have changed in seven years, and so have I. The Internet is a much happier place for people who want to learn how to make things than it used to be. Everyone and her dog has a how-to blog, and it's really easy to find out how to make stuff by searching for it on Google or Pinterest. The Monthly Muse used to be necessary. Now, it's an old idea, and I feel it's time to let it rest.
So. My monthly 'zine work here is done. By the time the last issue is uploaded in January, I will have written 90 issues of The Monthly Muse. You now know how to do everything I can fit into a digital 'zine. I'm moving my how-to focus to online classes, where I can use video to show you the process of making the art I'm creating now. When I started The Monthly Muse seven years ago, video wasn't even an option for most of us, and the files seemed impossibly huge. Now, we take it for granted, and I think it's a much better medium for how-to information.
Secretly, I can't wait to see what tools we'll be using to teach each other how to make things seven years from now…
Thanks for the very long run. I hope to see you in my online classroom. The current class listings are here, and I'll be announcing a new art journaling class in the next week or so.