Added this week: a new class, that will teach you how to turn your photo into a Day of the Dead portrait, with no life-drawing experience required.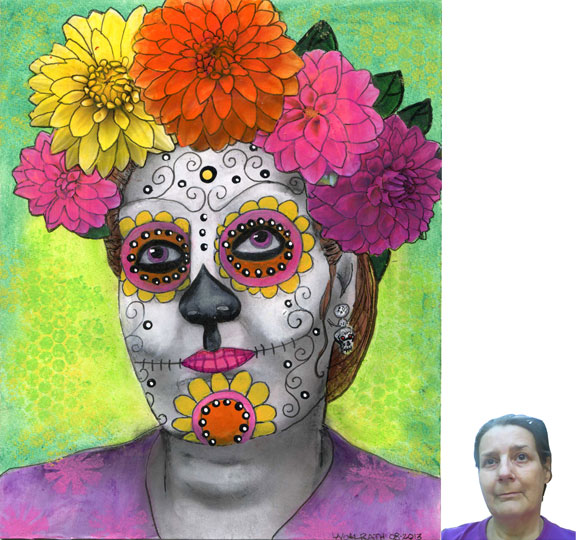 In this class, you'll learn an easy mixed-media approach to creating a whimsical portrait. This technique can be applied to art journal pages, artist trading cards, altered books, canvases, or just about any surface you choose. Make them big or small, combine them with other elements or let them stand on their own. They'll be your own unique portraits!
Register here for this self-paced class.