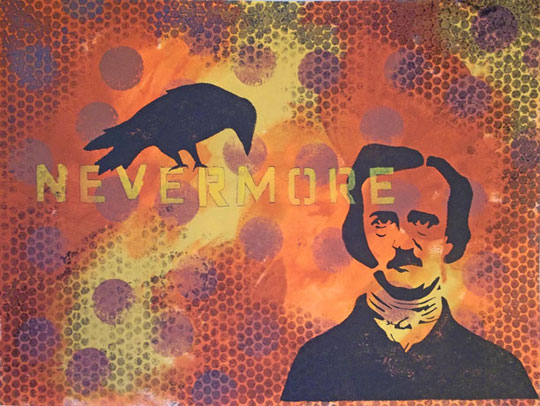 My latest class offering, Quick Stenciled Pages, will show you how to cut your own stencils from items you probably have around the house, and use them to create pages for art journals and altered books. You'll learn how to use stencils correctly, to get a clean, crisp impression. You'll make your own patterned backgrounds, and learn to layer stencils to create visually interesting pages.
Best of all? This class is being offered as pay-what-you-want. You can take this class for $5, or for $30, or any amount in between.
Wondering about the pay-what-you-want idea? I wrote about it over at LisaVollrath.com.