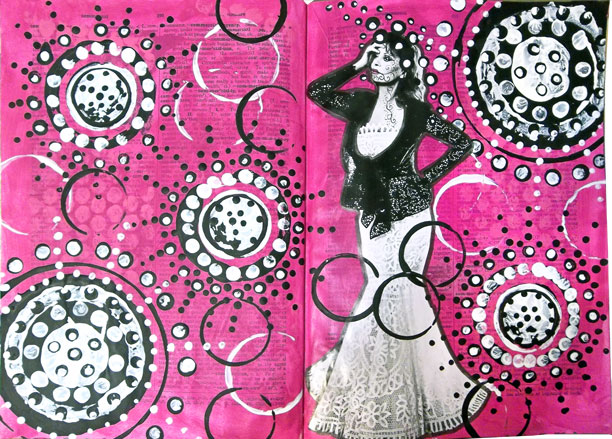 Registration for the 2015 class of A Year of Altered Books will open on October 31st.
This year-long class covers all the basic techniques you'll need to alter a book well, easily, and with confidence. With over 14 hours of video lessons, 3 hours of video speed-throughs of pages created from start to finish, and hundreds of example photos from my years of altering books, you will come out on the other end of 2015 with a comprehensive knowledge of how to alter books.
For more information about this class, including a sample video, and over two dozen photos of class sample pages, check the class description.
To be notified via email as soon as registration opens, leave your contact information on the form below.