Good news: a new issue of Bad Influence is in the works!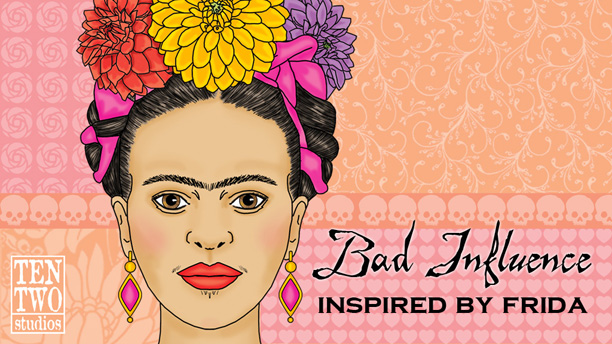 The theme of the upcoming issue is Inspired by Frida, and will include art inspired by Frida Kahlo, from a variety of artists.
There are a variety of ways you can participate in this issue:
There's an open call for art, posted now. Submit your pages and support materials, and see what happens!
There's a postcard swap, for those who want to exchange art, and maybe get published, too. Sign up before August 20th.
A 30 day Kickstarter campaign starts August 8th. Get in on limited edition postcards, printed and .pdf copies of the zine, original artwork, shrines, and more.
The best way to keep up to date with all that's happening? Sign up for my email list. I update subscribers regularly on new and ongoing projects.