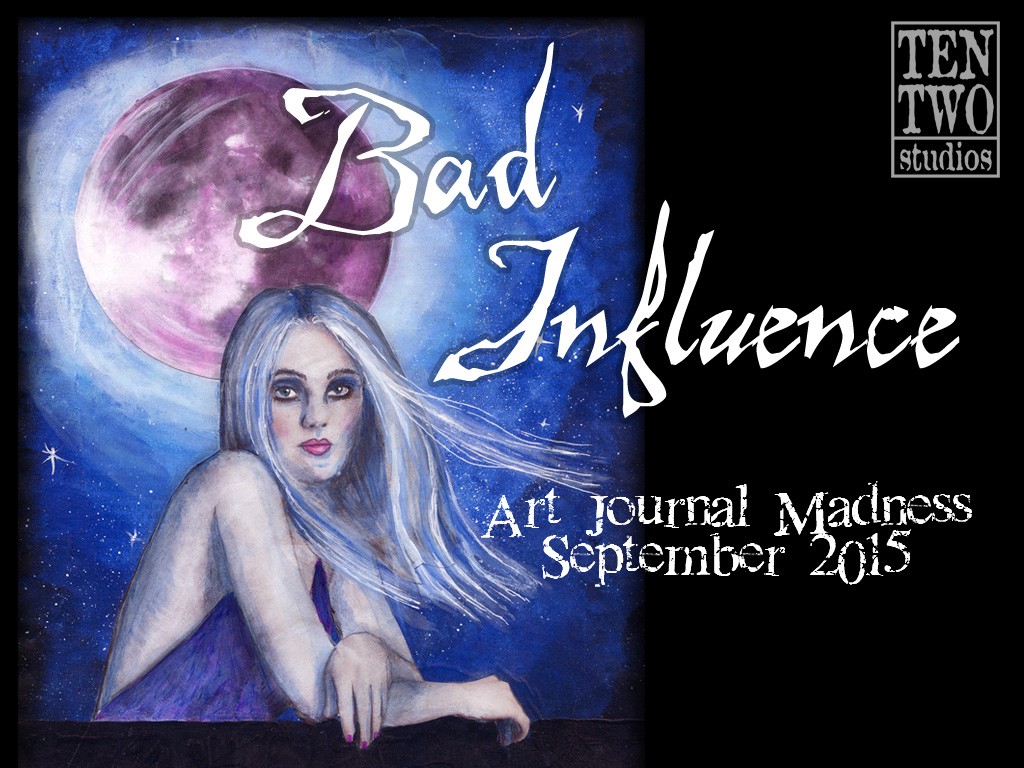 Good news: a new issue of Bad Influence is in the works!
The theme of the upcoming issue is Art Journal Madness, and will include art journal pages and handmade books from a variety of artists. I'm hoping there will be some interviews, and a little how-to content in this one, as well.
There are a variety of ways you can participate in this issue:
There's an open Call For Art, posted now. Submit your pages and support materials, and see what happens!
There will be a journal page swap, with sign-ups opening the first week of June. Watch for the announcement.
A 30 day Kickstarter campaign will begin on June 24th. Get in on limited edition postcards, printed and .pdf copies of the zine, original artwork, private video links, and more.
And finally, after all the Kickstarter dust has settled, there will be a year-long class. Look for announcements about A Year of Art Journal Madness to arrive in September.
The best way to keep up to date with all that's happening? Sign up for my email list. I update subscribers regularly on new and ongoing projects.