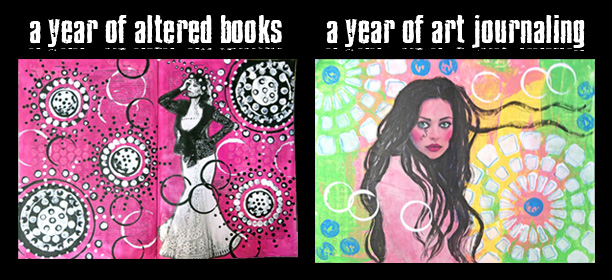 I offer two year-long classes at Ten Two Studios: A Year of Altered Books, and A Year of Art Journaling.
Registration for these classes opens once a year, around Halloween, and stays open until the classes are filled, or the new year arrives, whichever comes first. If you would like to be notified when registration opens, please use the form below to add your address to the list. You will receive one, and only one, message, sometime around Halloween, letting you know that the classes are open for registration.

* Your real first and last name, and a valid email address,
are required to receive notifications.